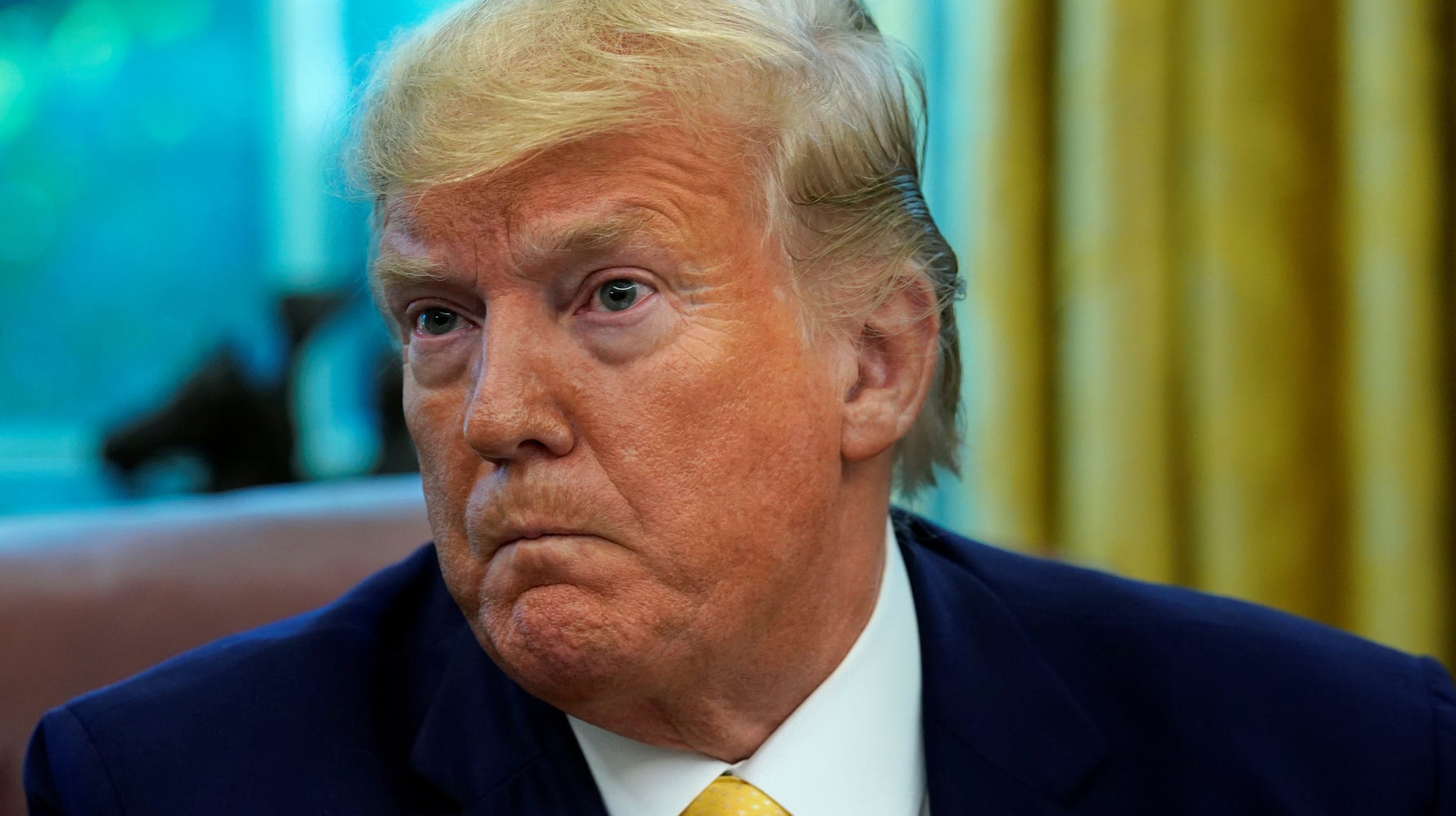 President Donald Trump on Monday signed an executive order to impose sanctions and visa bans on some members of the Turkish government as relations between the two countries worsened.
The U.S. will place sanctions on three of Turkey's most powerful officials ― the ministers of defense, energy and interior ― and its departments of defense and energy, Treasury Secretary Steve Mnuchin said Monday.
"To avoid suffering further sanctions imposed under this new Executive Order Turkey must immediately cease its unilateral offensive in northeast Syria and return to a dialogue with the United States on security in northeast Syria," Secretary of State Mike Pompeo said in a statement.
The president first announced the order in a tweeted statement earlier Monday, noting that some U.S. troops would remain in Syria "to monitor the situation."
The order comes roughly a week after Trump's widely condemned decision to abandon U.S.-allied Kurdish forces in northern Syria ― a move experts warned would allow Turkish forces to invade the area and likely lead to the reemergence of the self-proclaimed Islamic State.
Turkey launched airstrikes against the Kurds in northern Syria on Wednesday.
This article has been updated with details on the sanctions.
REAL LIFE. REAL NEWS. REAL VOICES.
Help us tell more of the stories that matter from voices that too often remain unheard.
Real Estate, and Personal Injury Lawyers. Contact us at: https://westlakelegal.com